I'm sure you're coming from  blog!  Wasn't her home just so beautiful?!  Welcome!  We're so glad you're here for our Spring Home Love home tour blog hop!  Here's my home decorated for spring!  Sit back, relax, and grab that cup of coffee!  Hopefully you'll leave here with some spring fever!  Enjoy! 😉
All flowers in my kitchen, dining room, and living room courtesy of the talented florist Shelly Sarver Designs!!  As you might know, I used to do photography with my twin sister, Cecilia.  We did that for 7 years, and we miss seeing and working with such beautiful talented individuals like Shelly during weddings.  It's so nice to be working with Shelly again, but now to decorate my home!  Isn't it crazy how fresh beautiful flowers can change up a room?  It definitely did with my kitchen, dining room, and living room!  Thanks Shelly!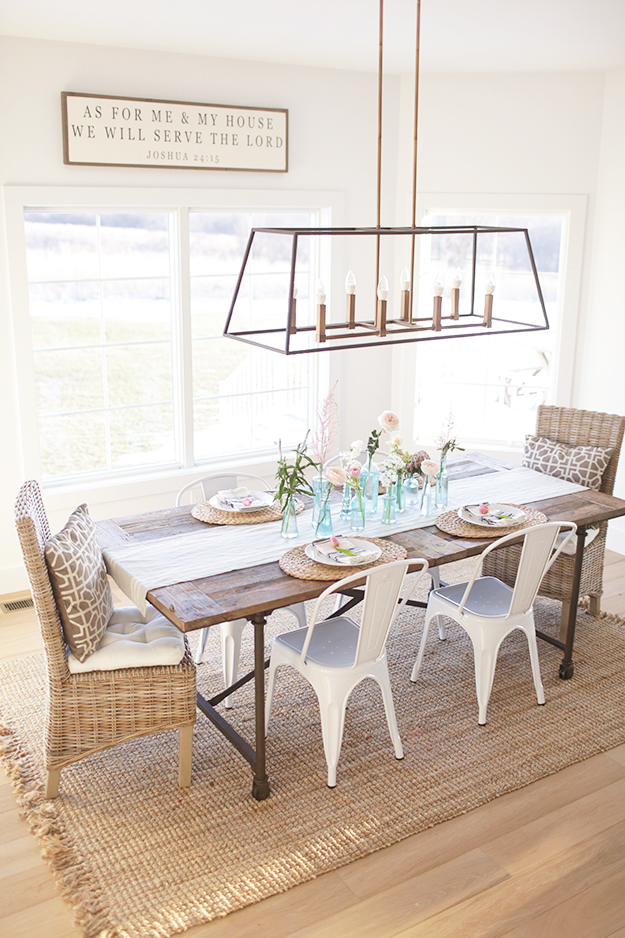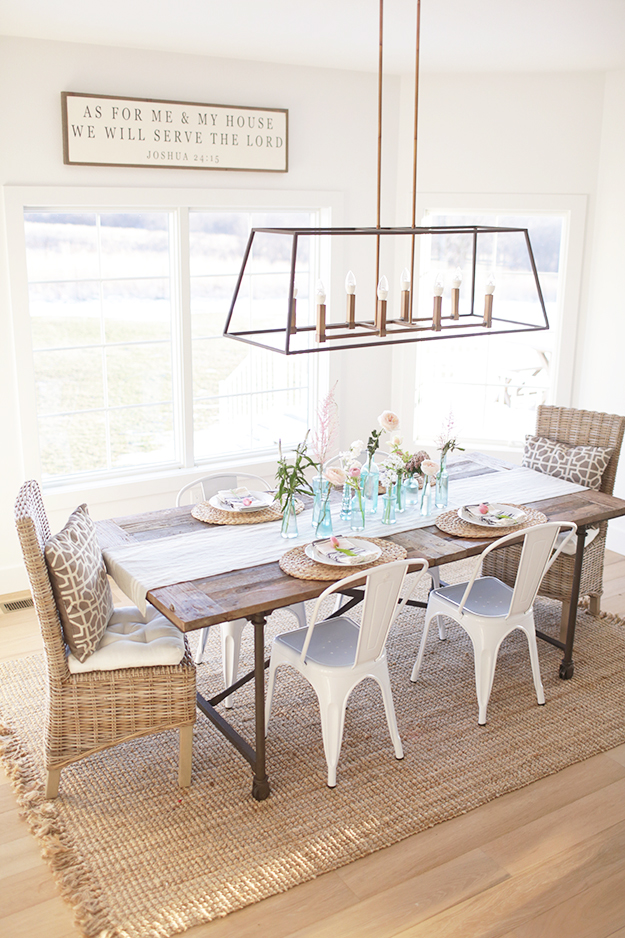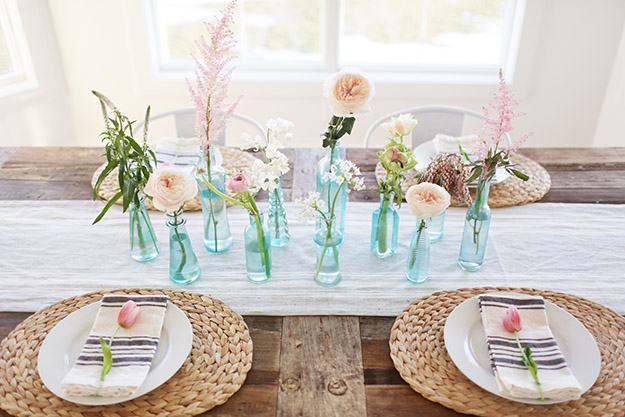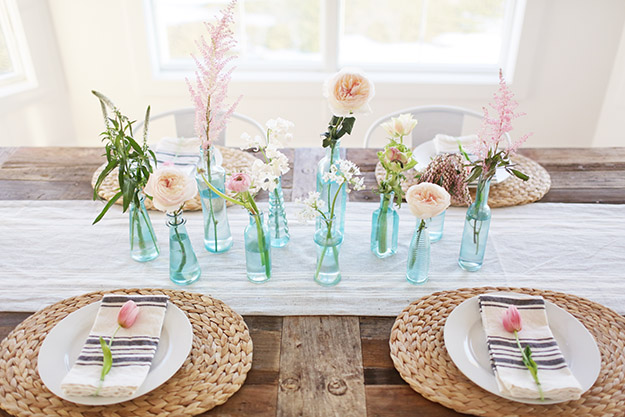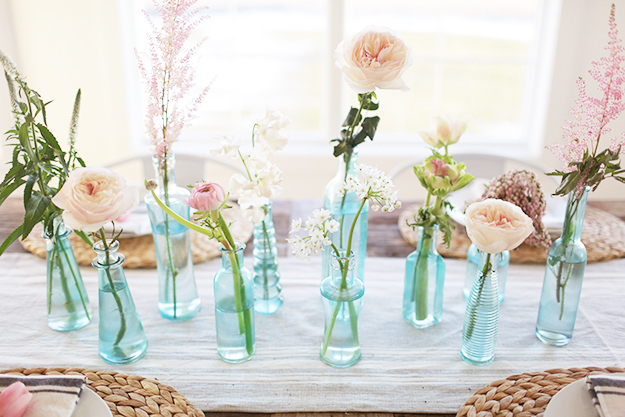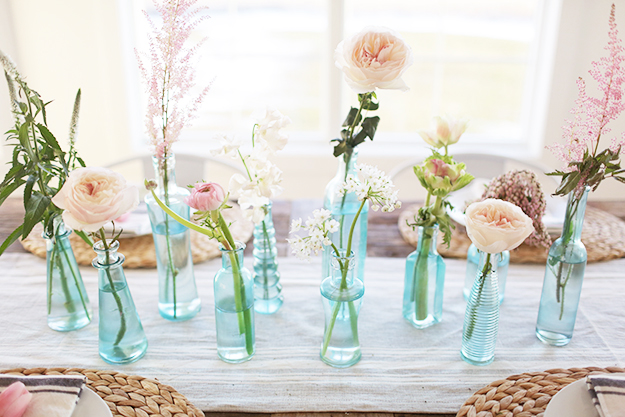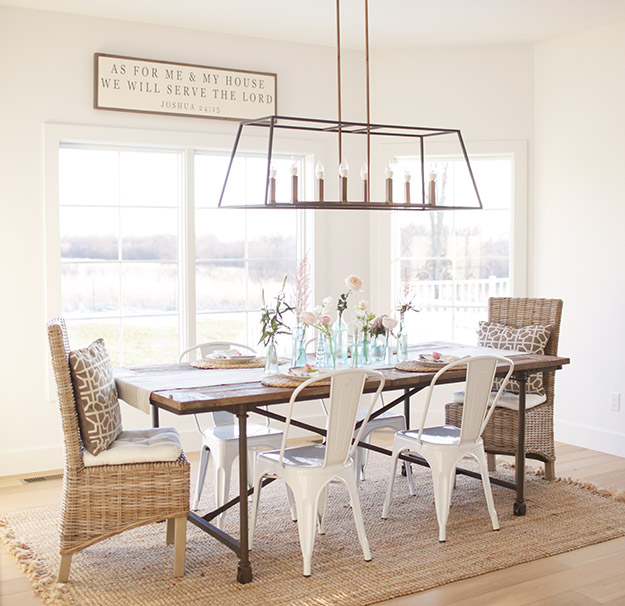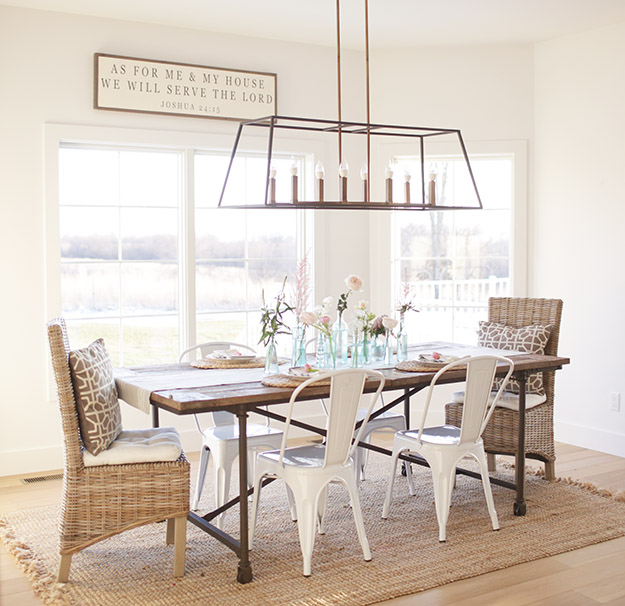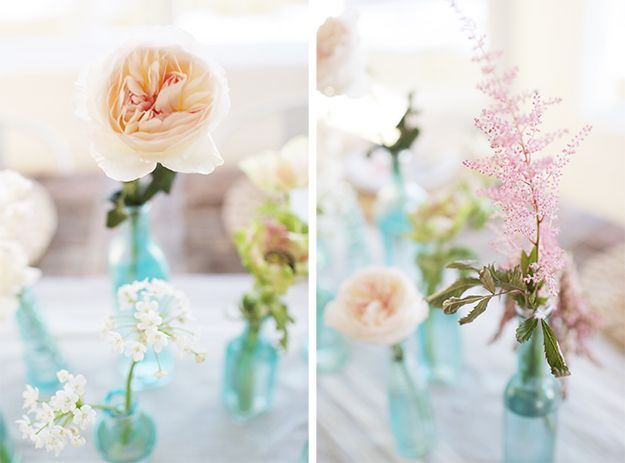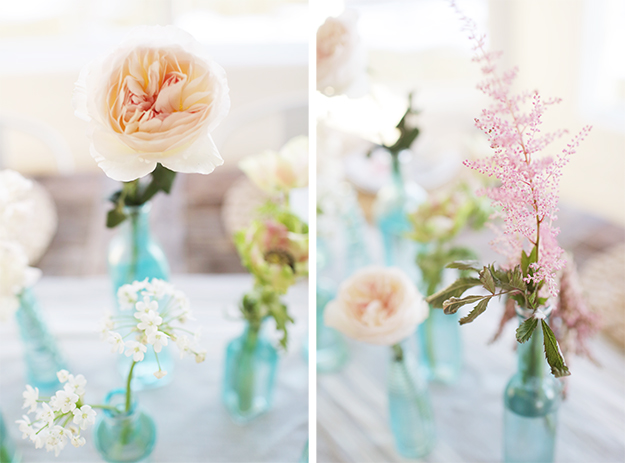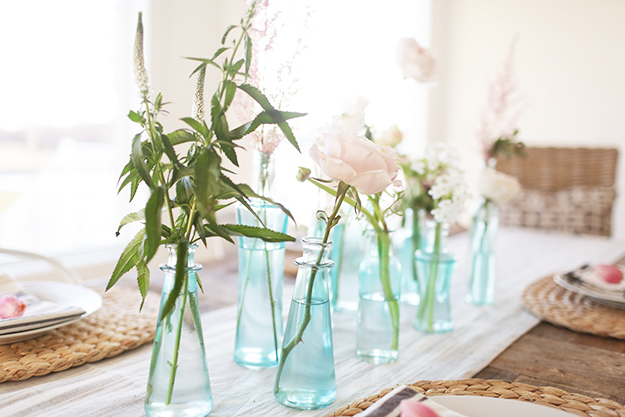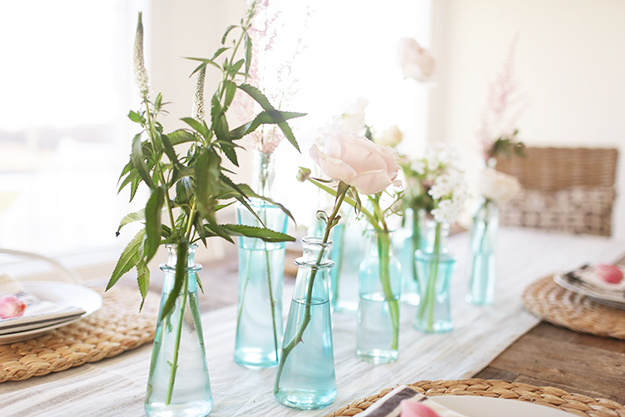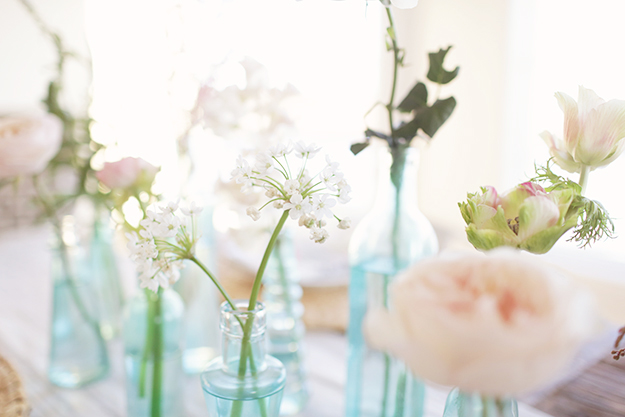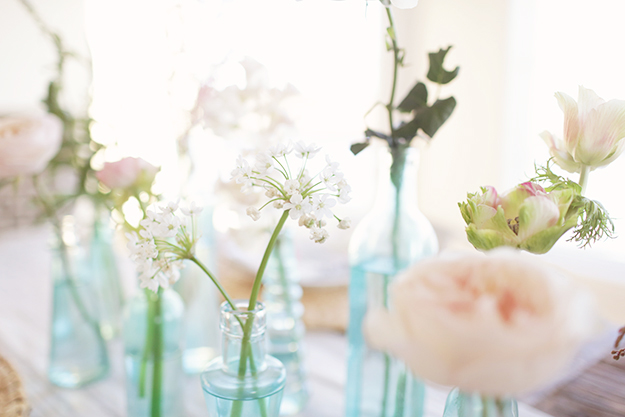 My house is pretty neutral.  There's just something about whites, grays, and browns that I love, but adding bits of color especially during the springtime makes me get all the 'happy' feels.  Sometimes a little bit of color goes a long way!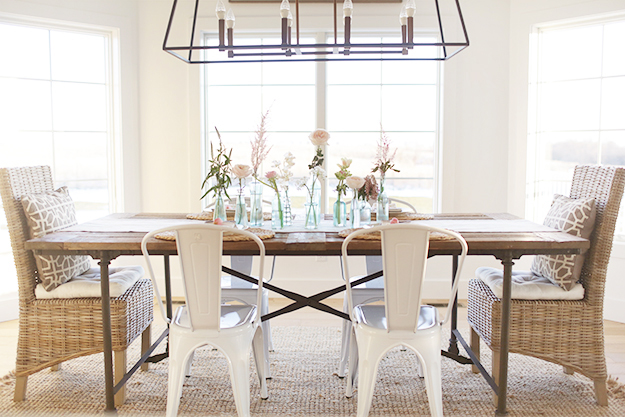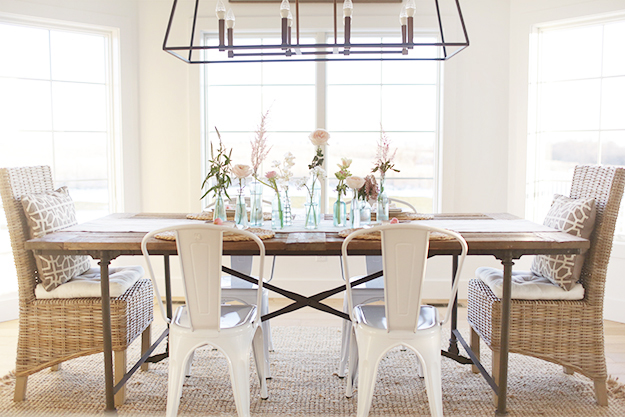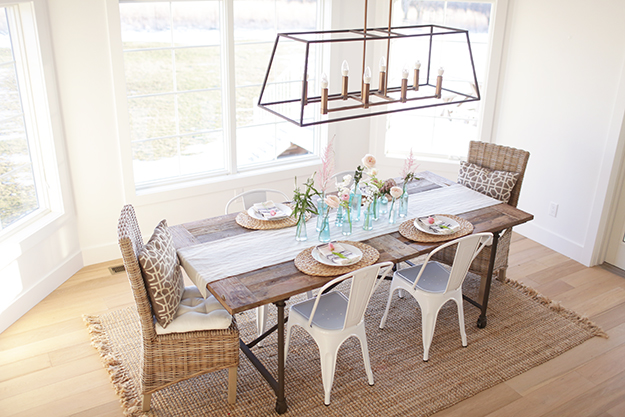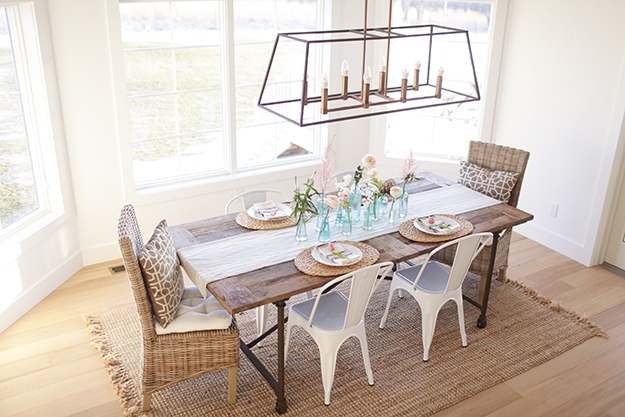 This is where we hang out 90% of the time…the kitchen!  I really do think it's the heart of the house.  The beautiful hydrangeas are from Shelly, and then I added some fake eucalyptus to finish it off.  Can you believe that tray was only $11 at Target?!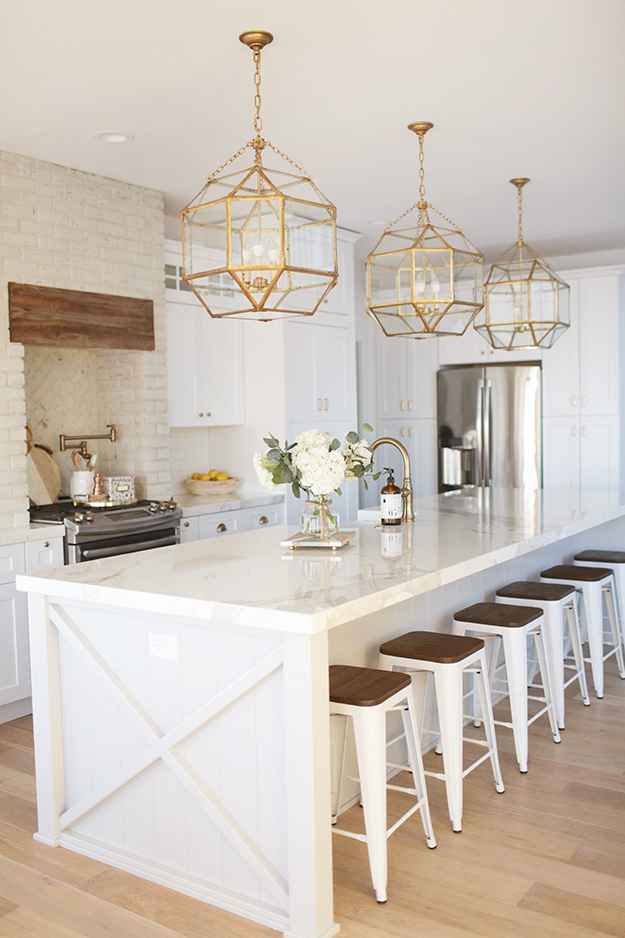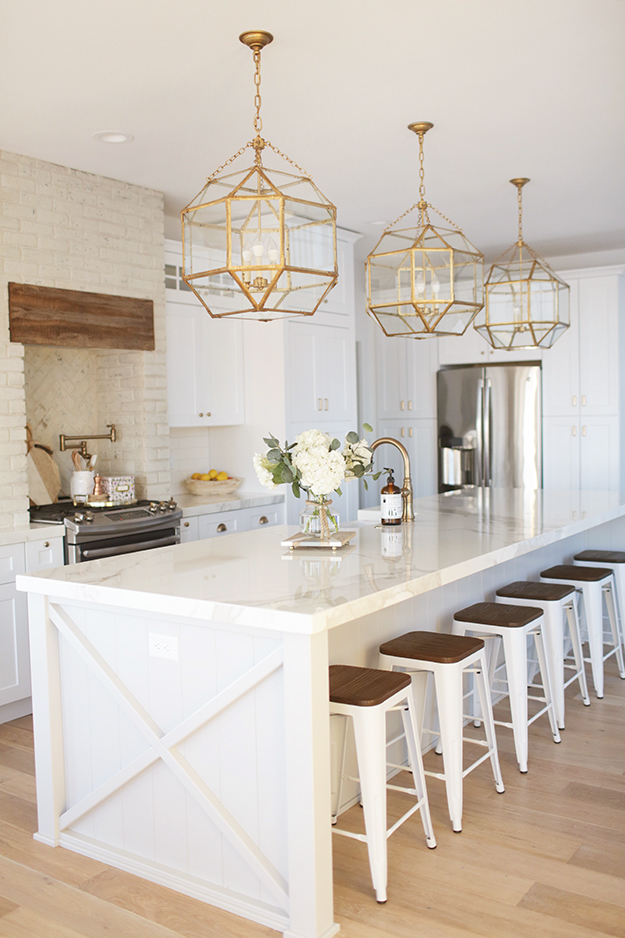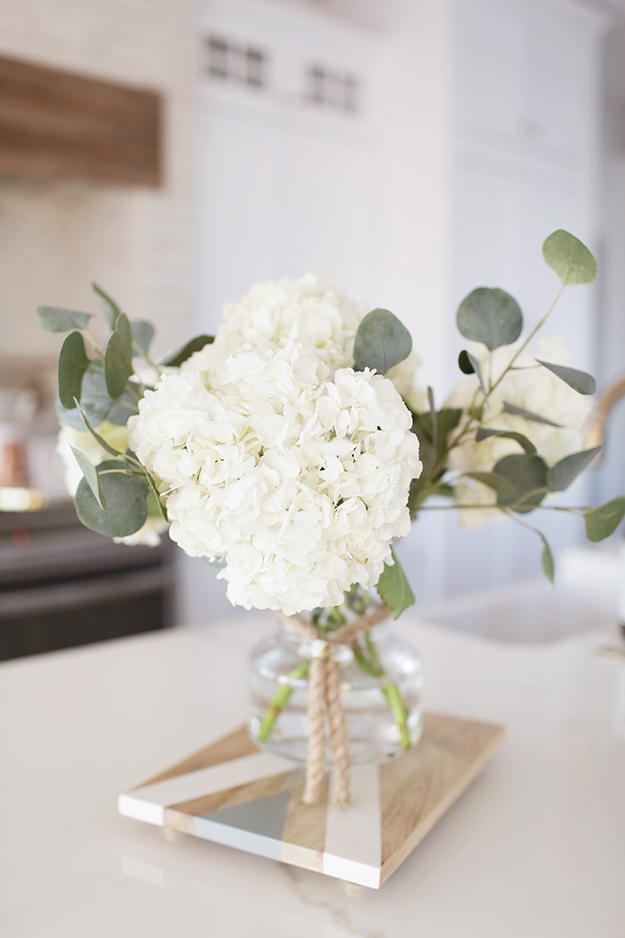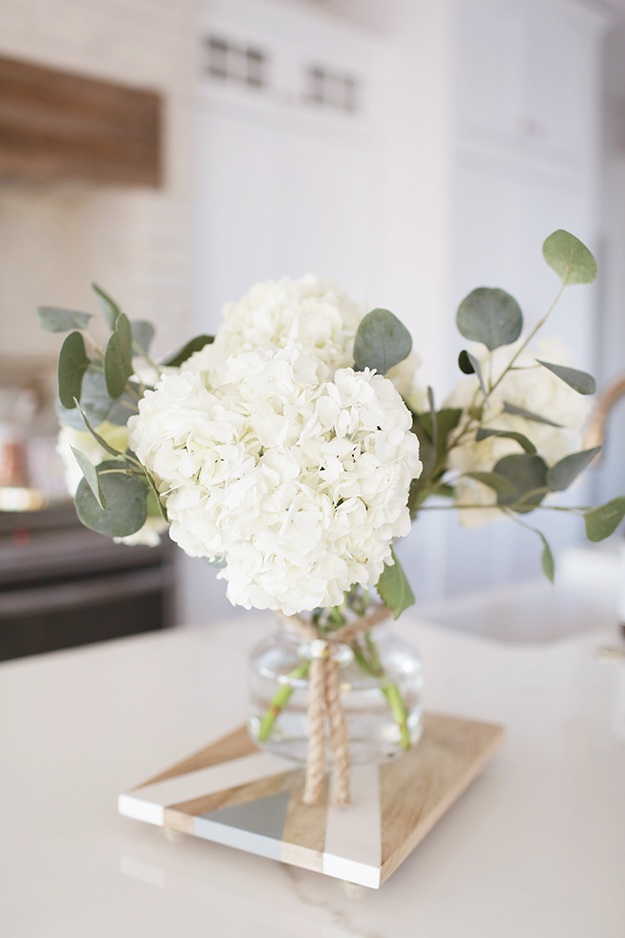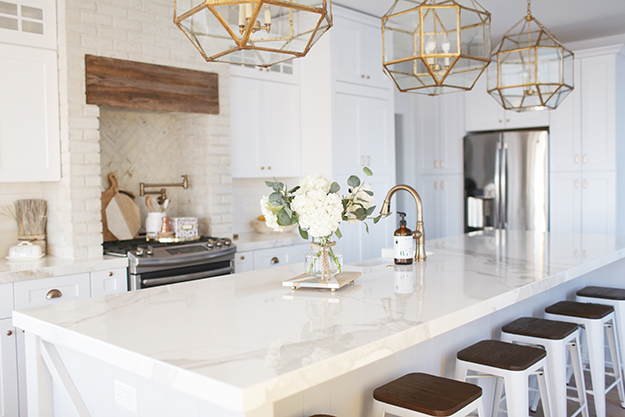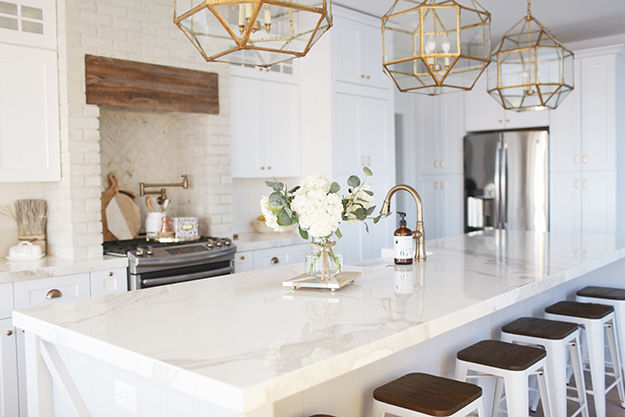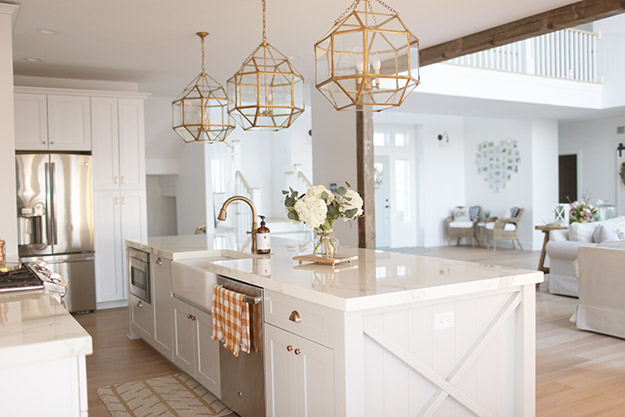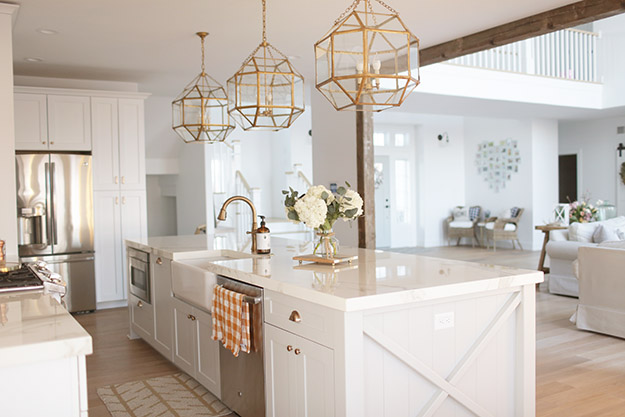 Isn't this floral tin recipe box the cutest?!  It matches perfectly with my spring decor 😉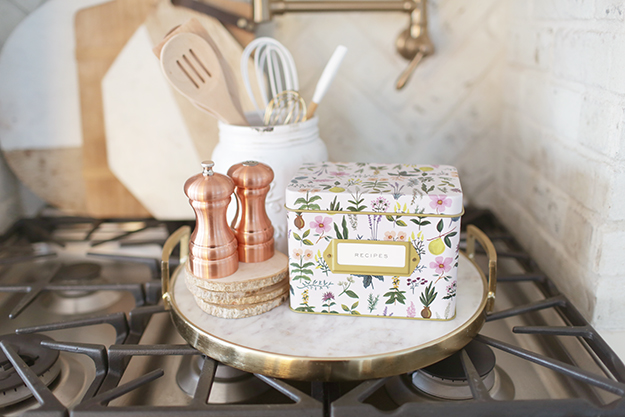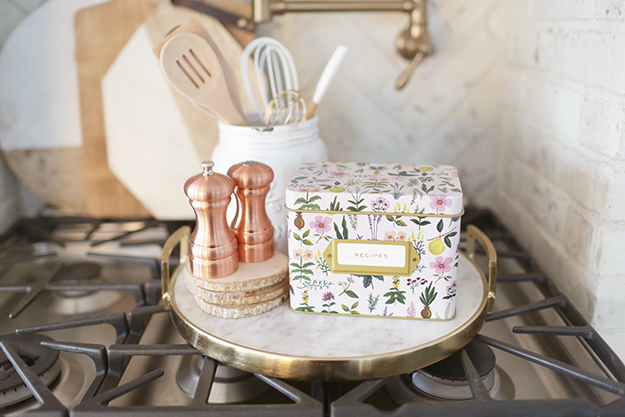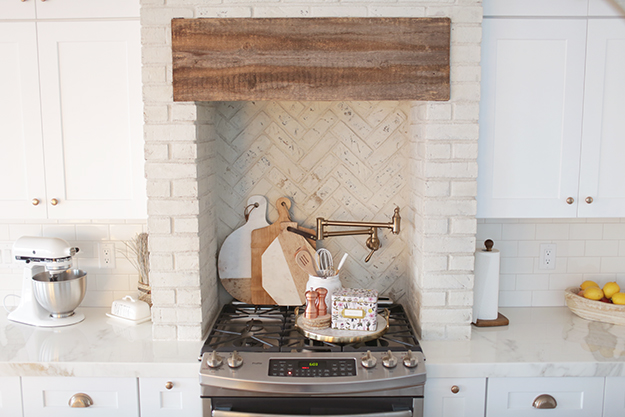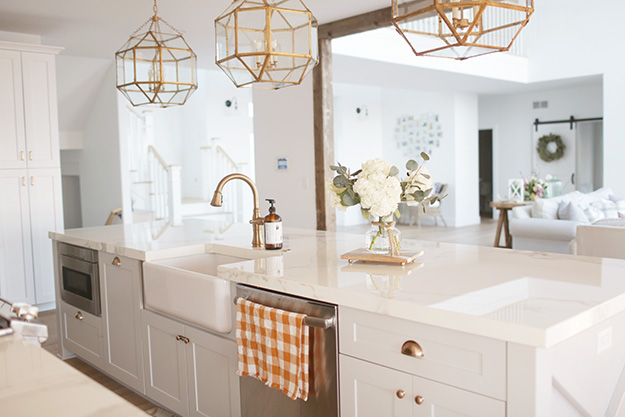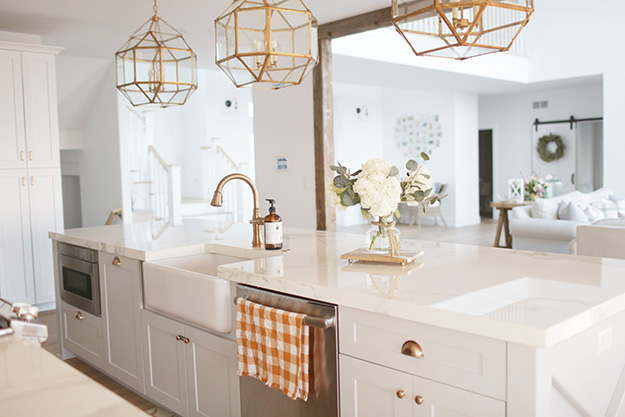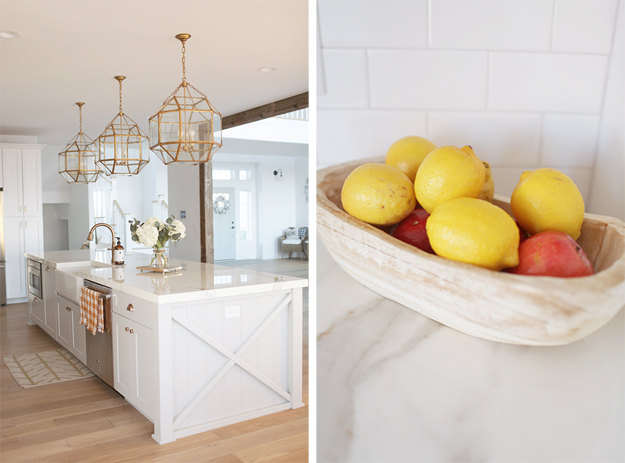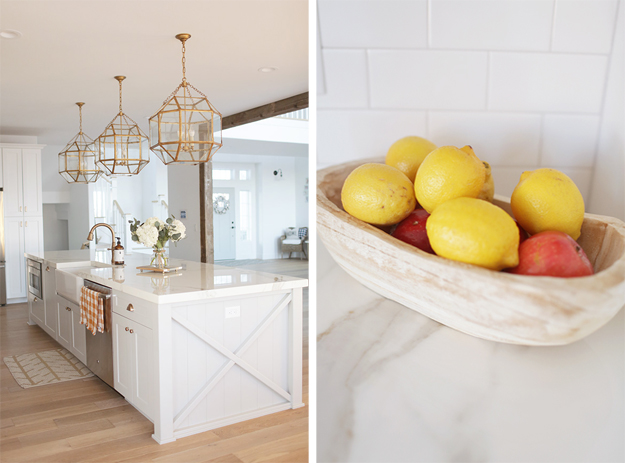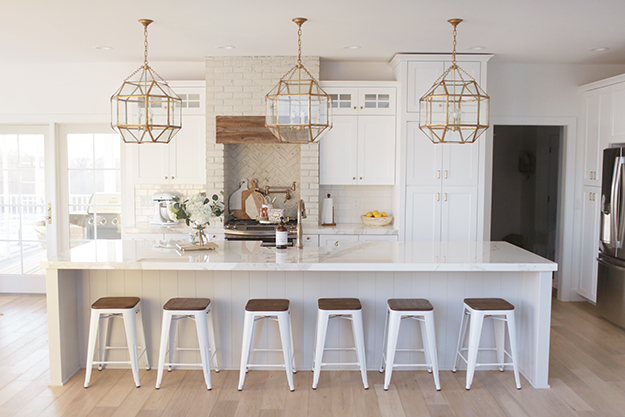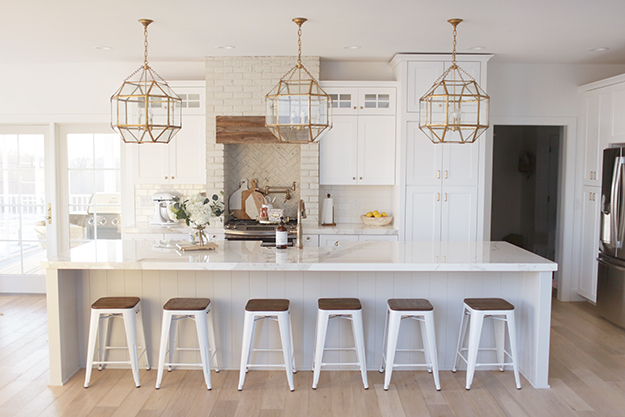 Now on to the living room!  This room is a work in progress.  Before, the only color in my living room was little touches of seagreen.  When I wanted to add more color to this room, I knew I wanted to add soft pink and navy blue.  I started off with pillows, then a blanket, and then eventually started adding pink decor pieces.  The floral arrangement by Shelly just completes it!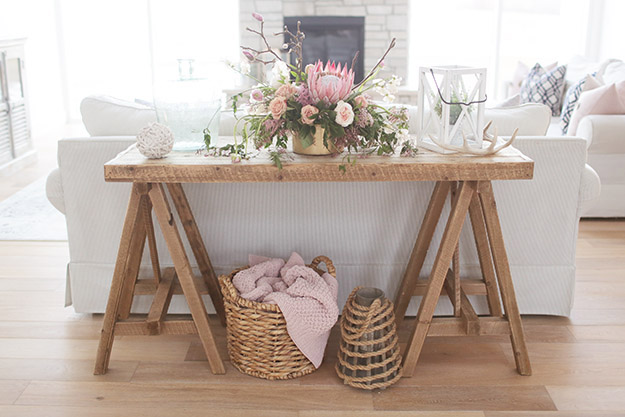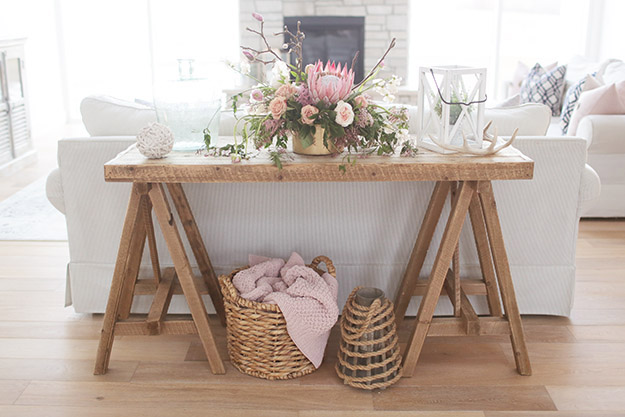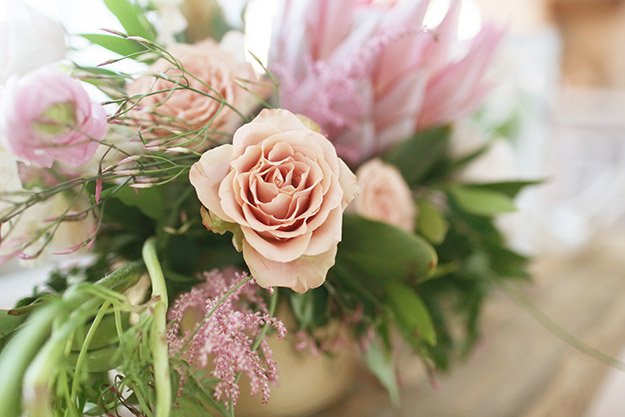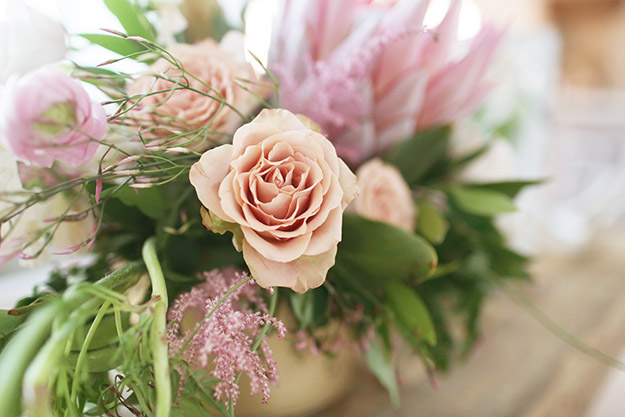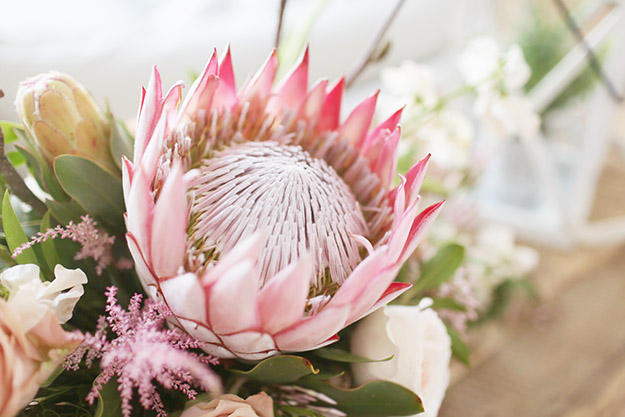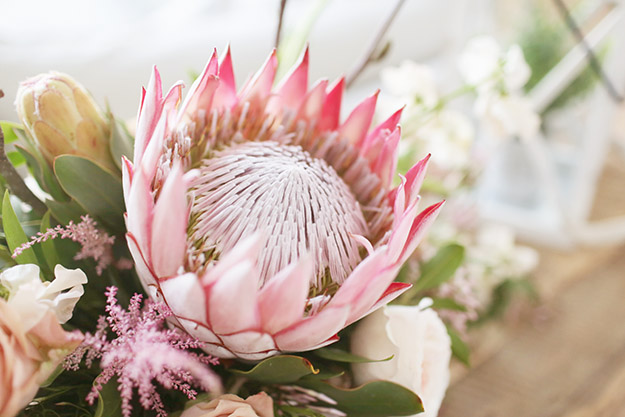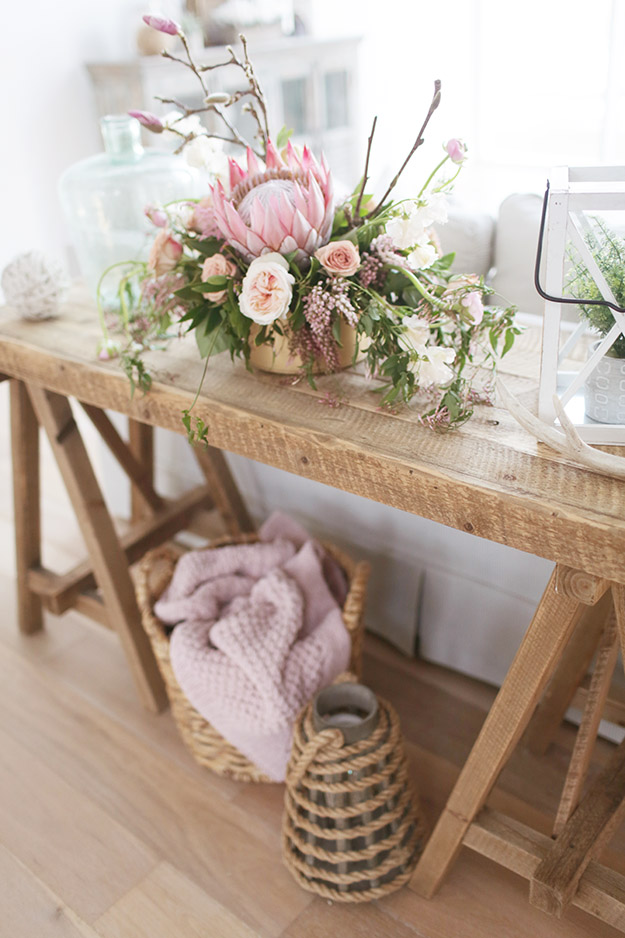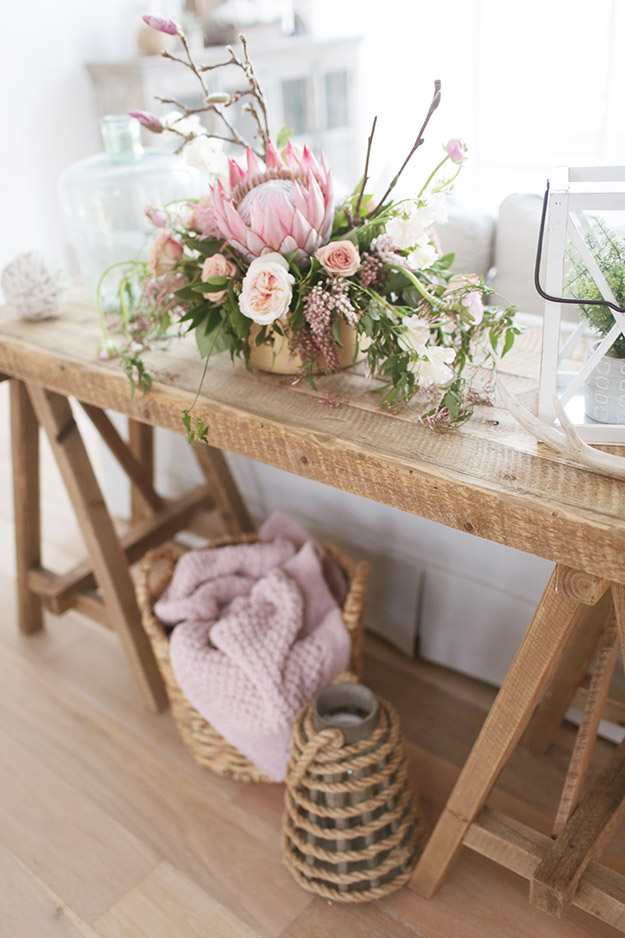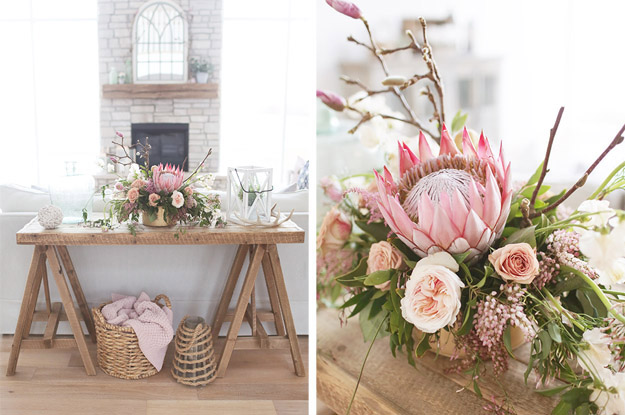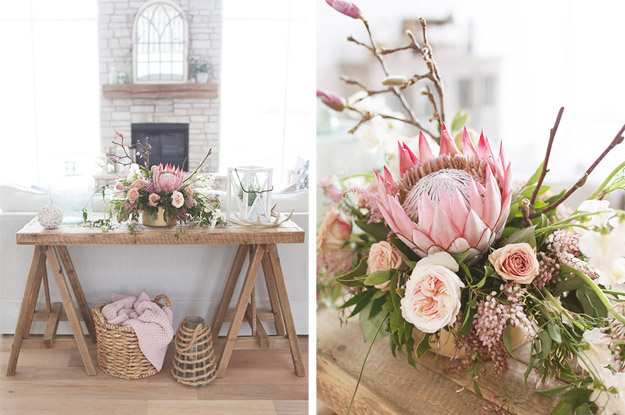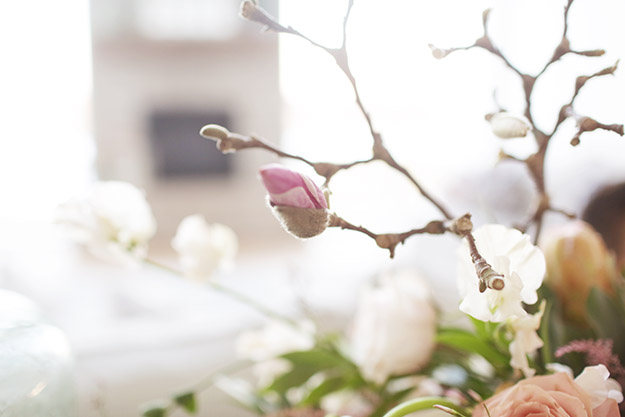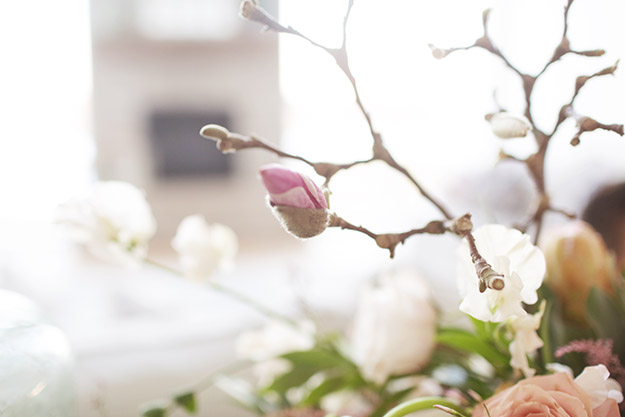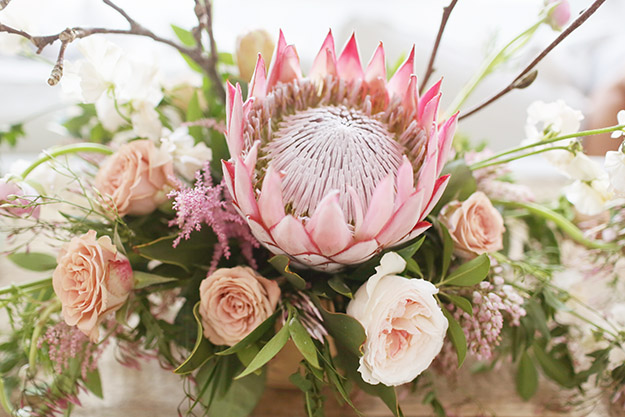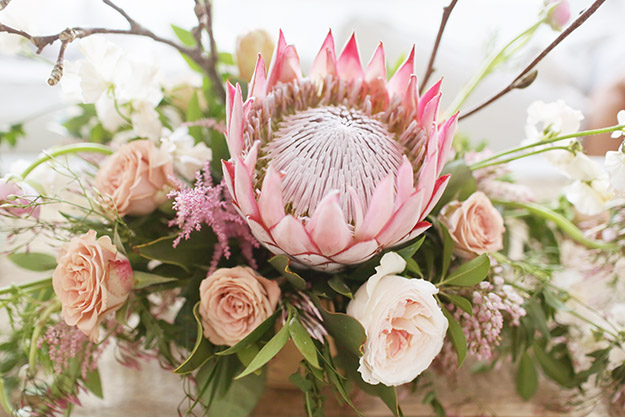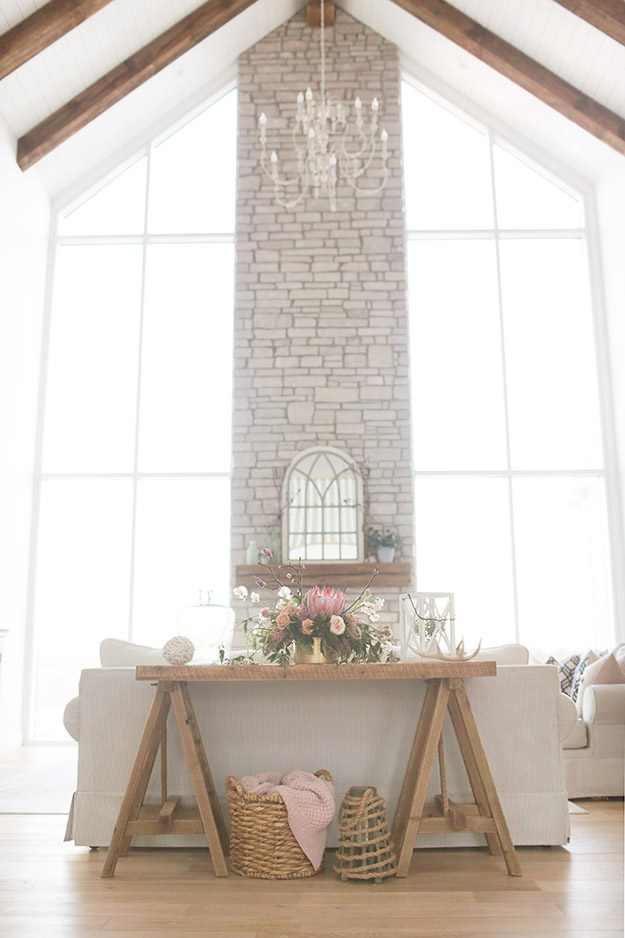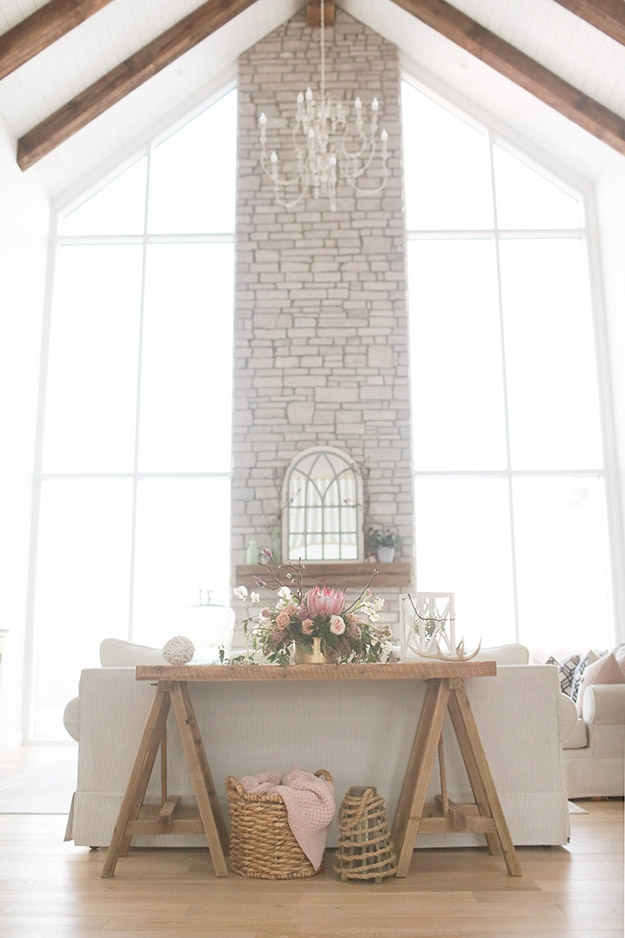 When Shelly asked me if I wanted these branches, I had a few places in mind.  Branches never looked so pretty!!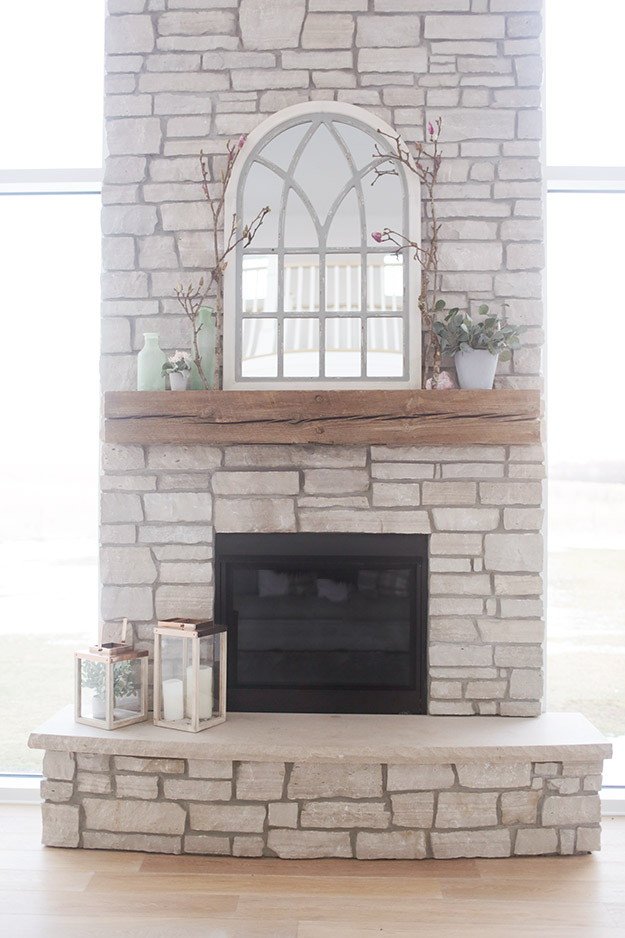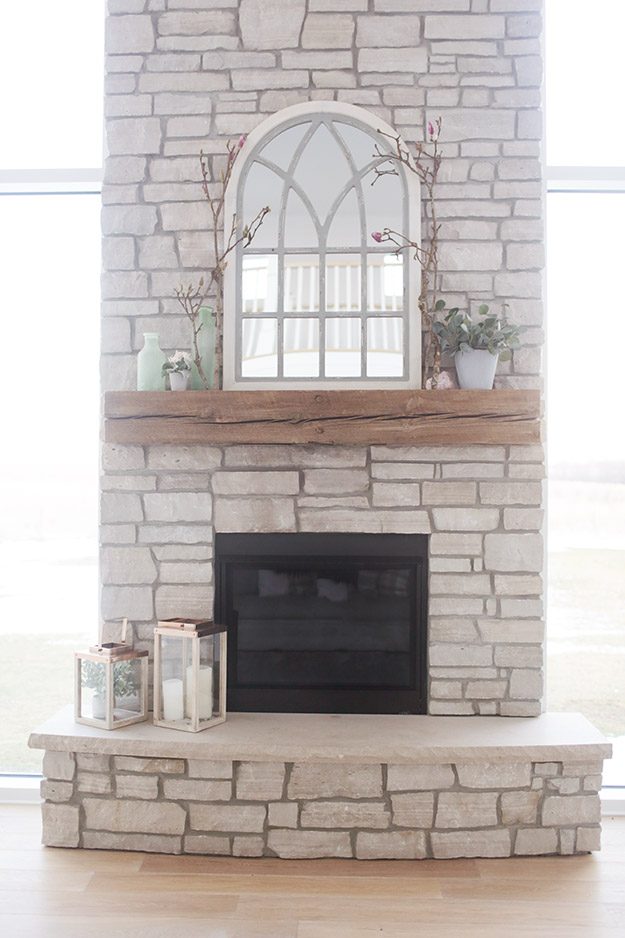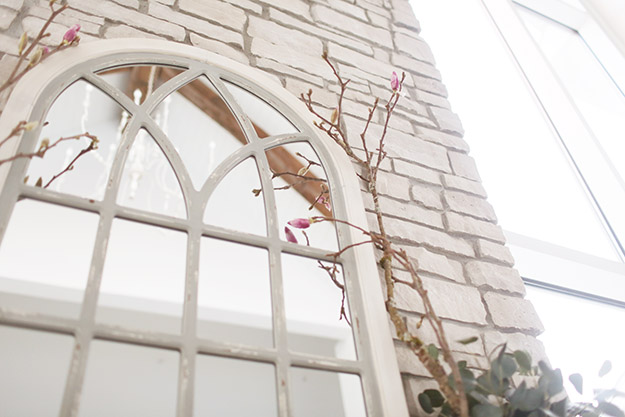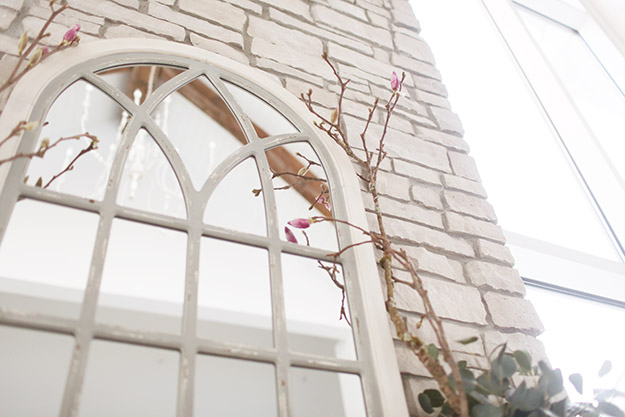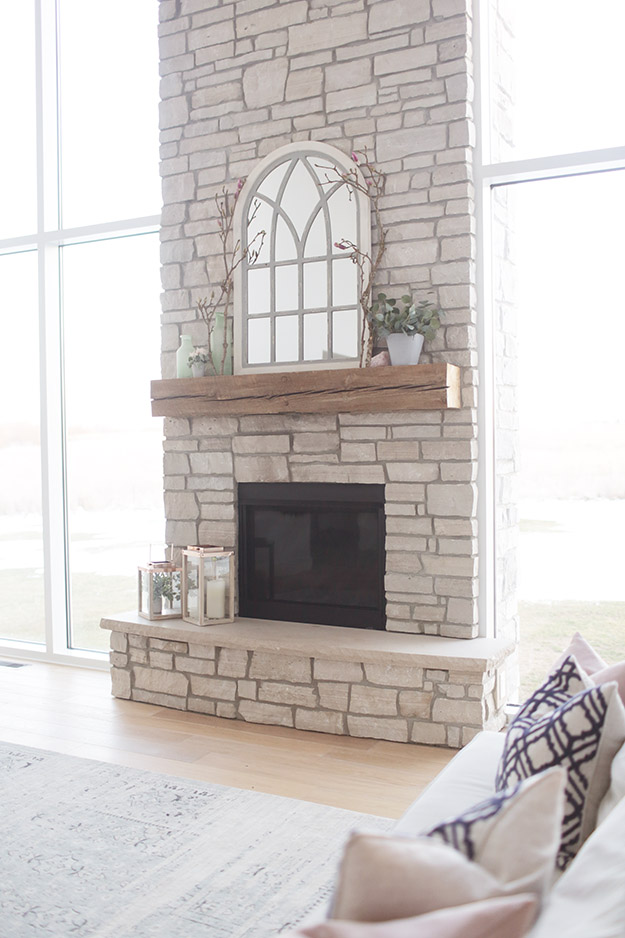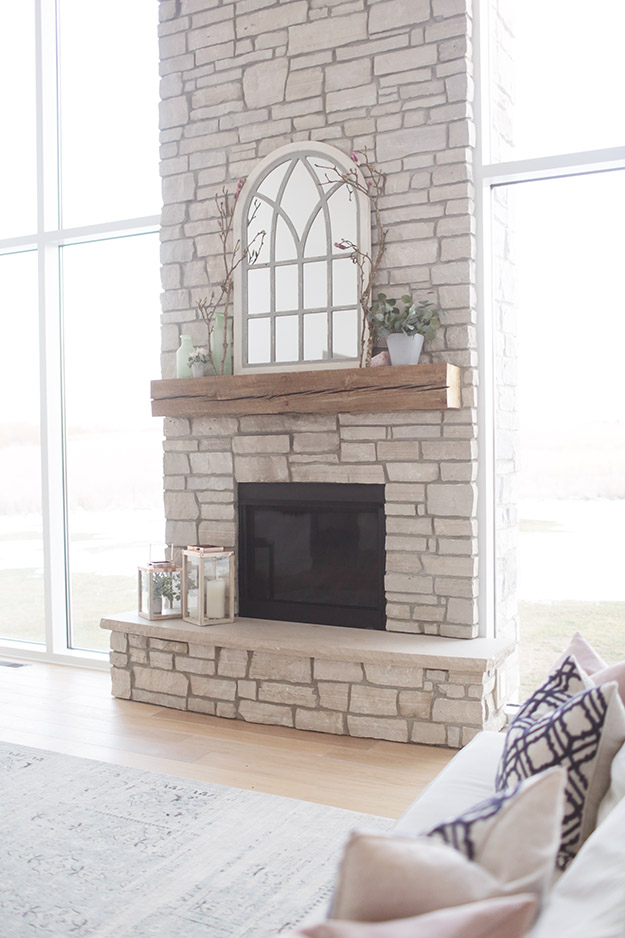 It's funny how I'm talking about decorating my home for spring, but then outside there's snow on the ground 😉  Hey, that's Iowa weather for you!  I found this wreath at homegoods, and I'm so glad I did!  I love everything that has the frosty tint to it.  It makes everything more 'country' in my eyes.  I don't decorate my front porch that much, and if you don't have the budget, just get a pretty wreath!  That's really all you need!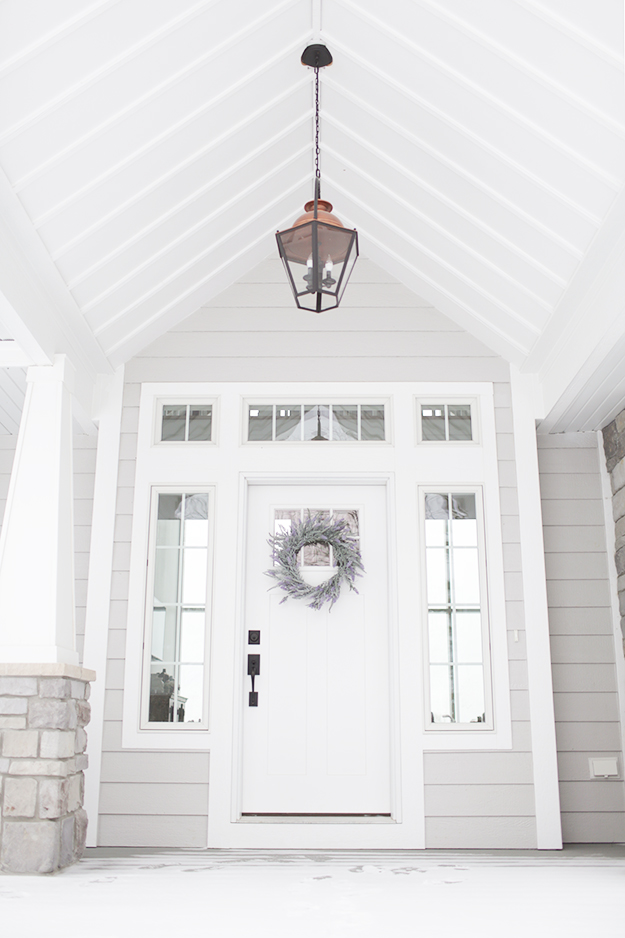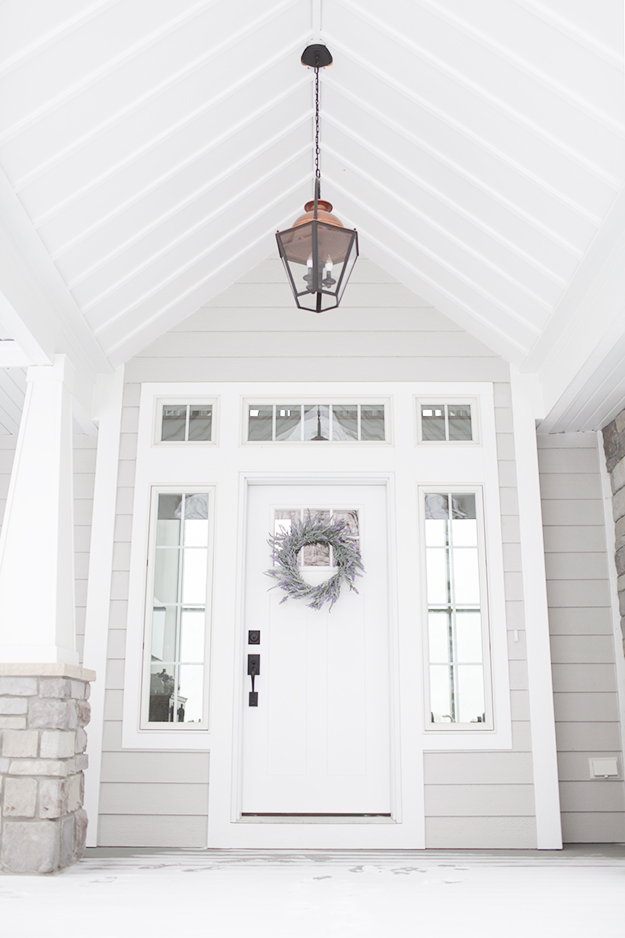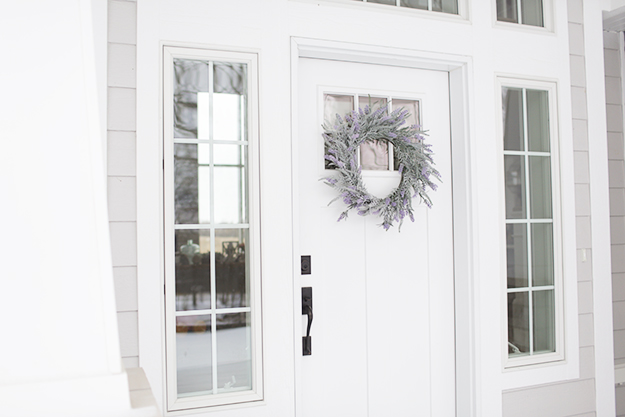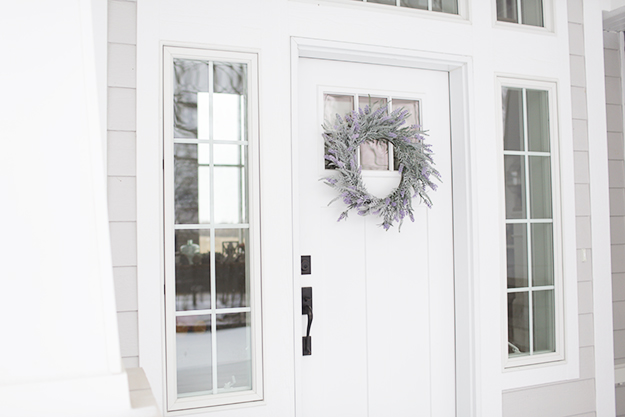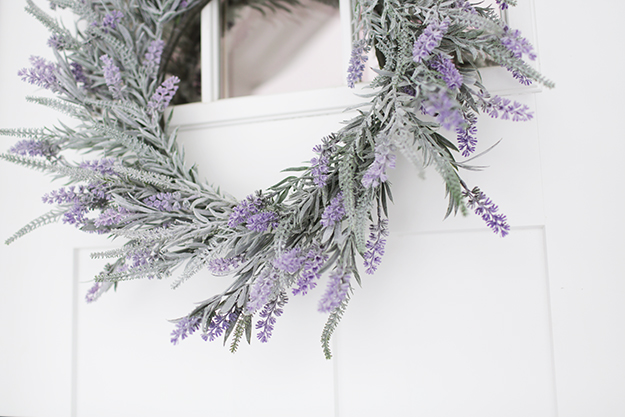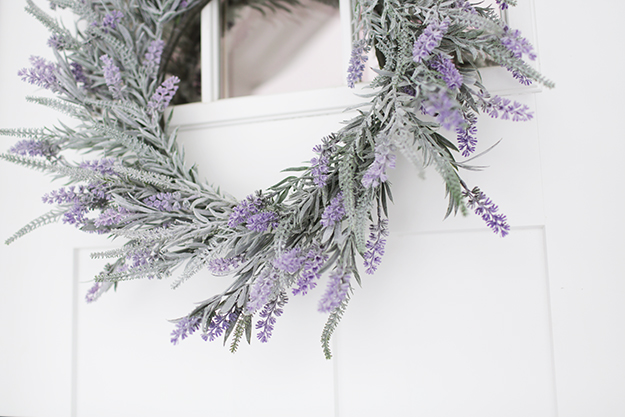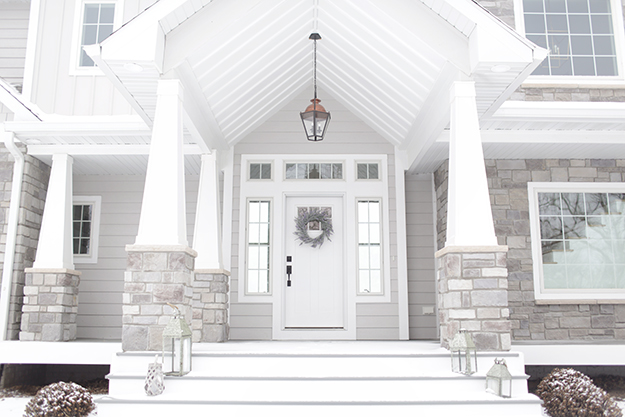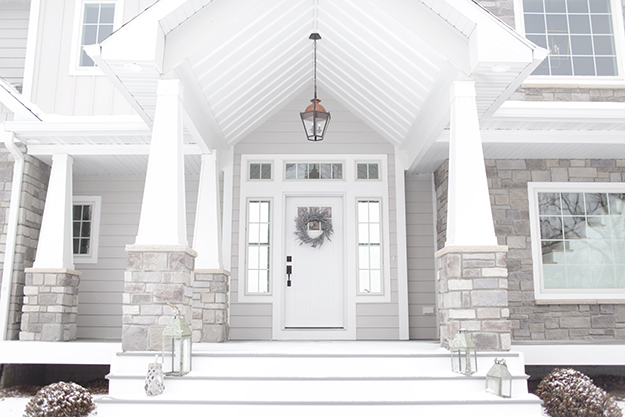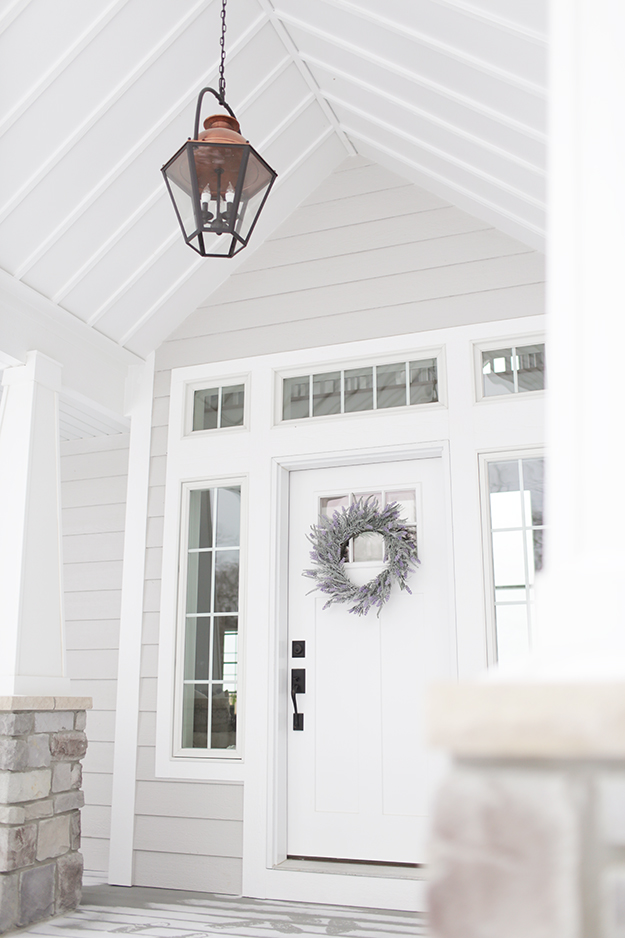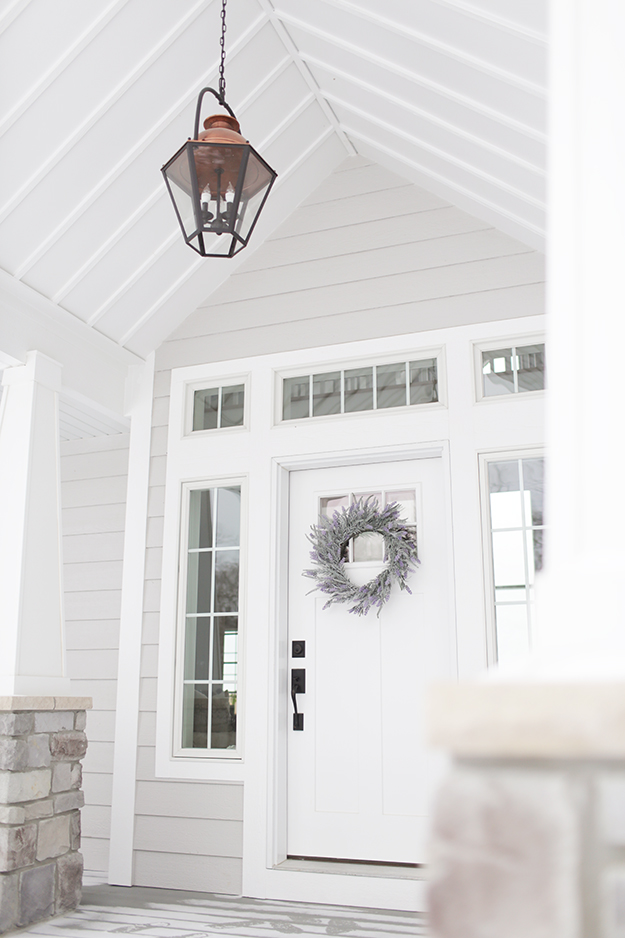 Now on to my foyer area!  I used to have a console table here, but I decided to switch it up and put my two wicker chairs in this area.  These chairs used to be in my living room.  If you want to have a different look in your house, but don't want to spend the money, then just start moving some furniture/items around! 😉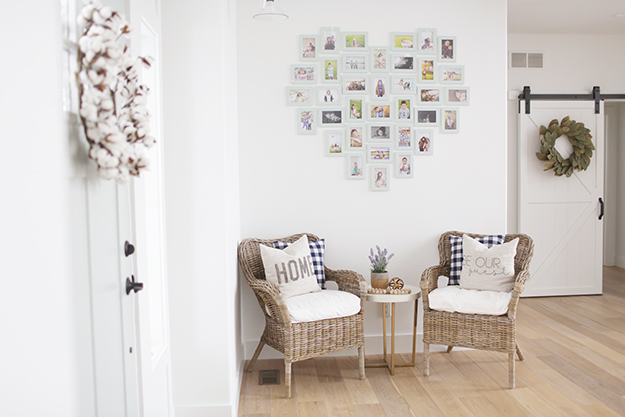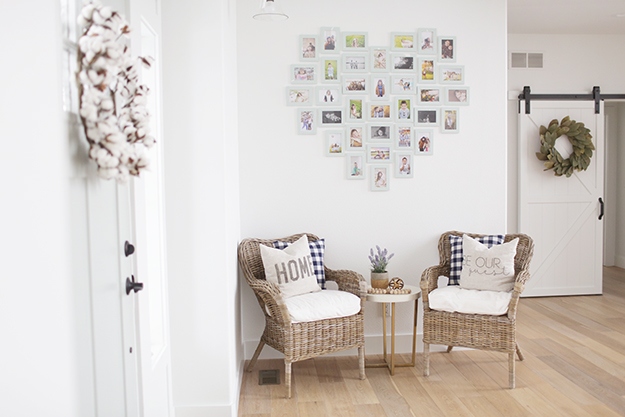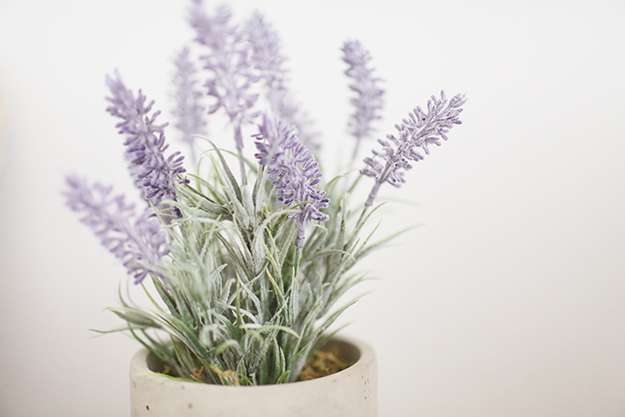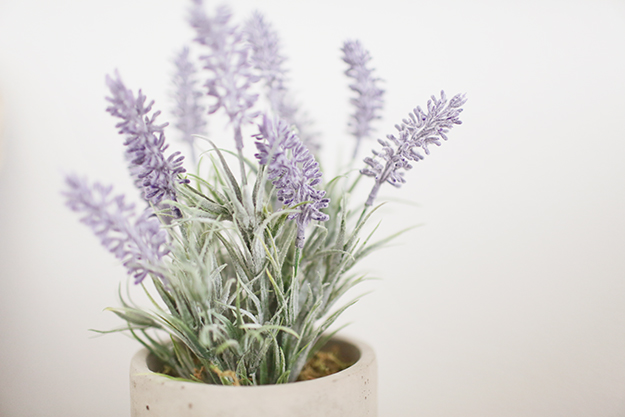 I received these wooden beads, and if you want to add some accessories to your space, just add these pretties to it!  Thank you farmhouse rust!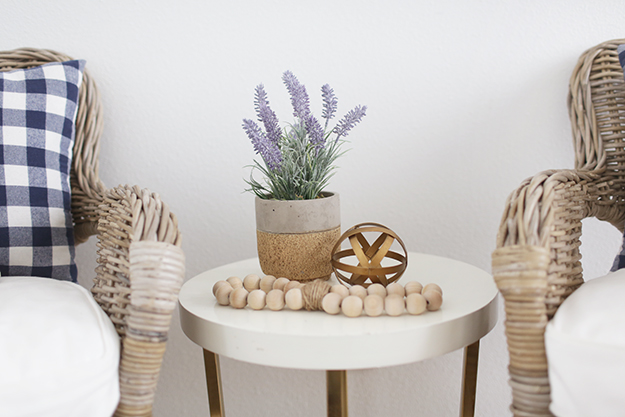 Remember those pillows I got the other day that I posted on my Instagram stories?  Well, I found the perfect spot for them!  Thank you cover.love!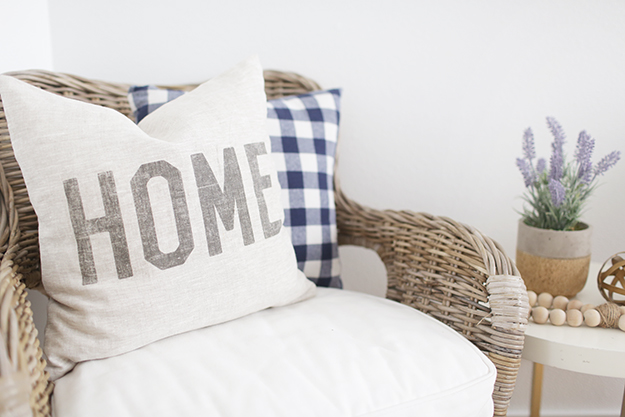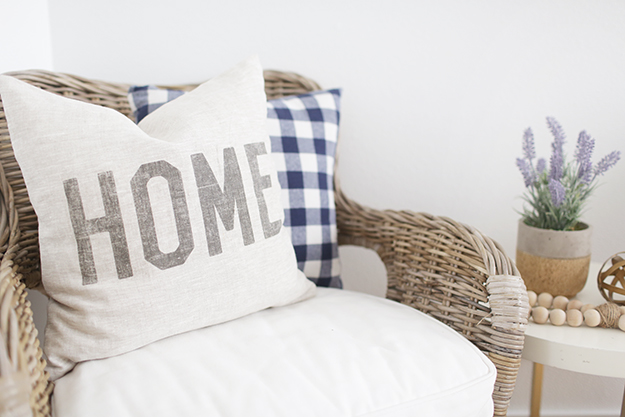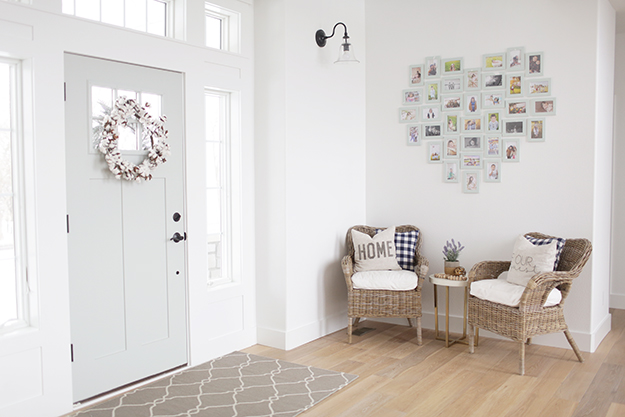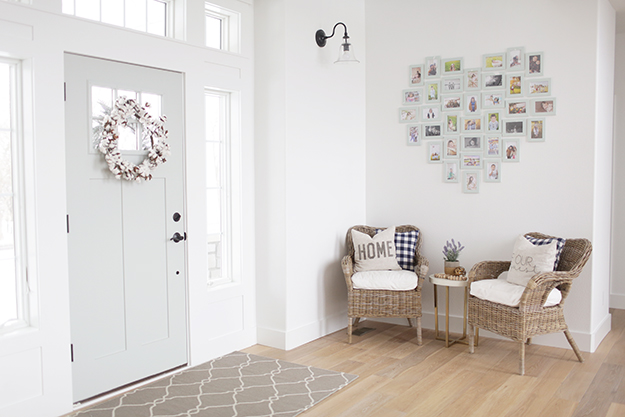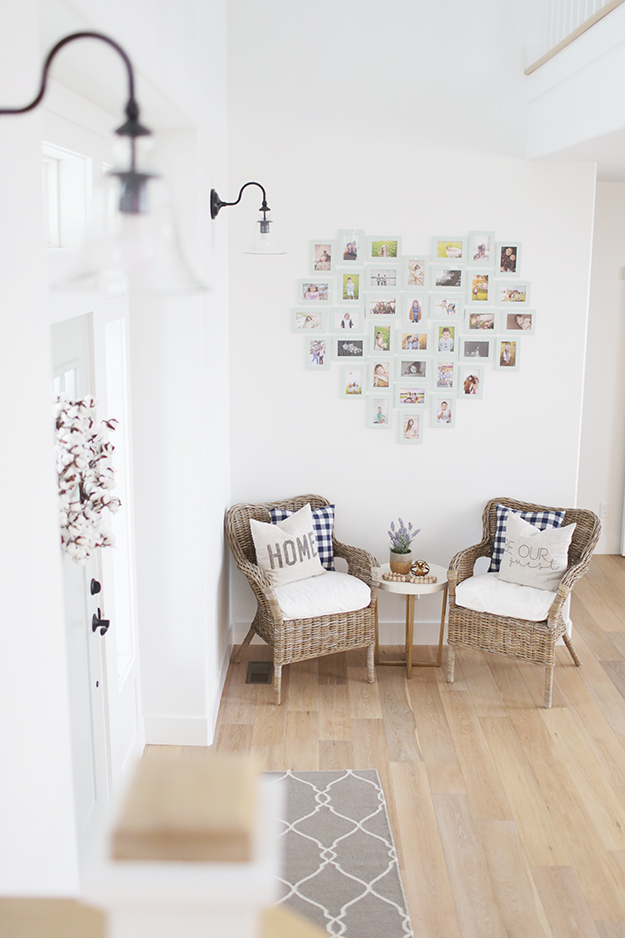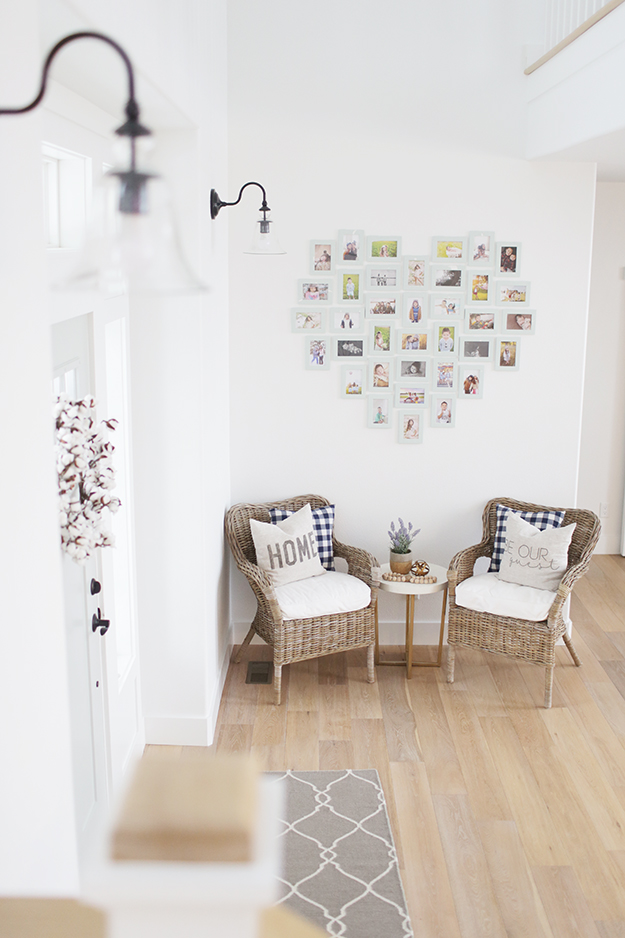 Did you know you can shop this post? I've included the products (or similar) below!


Now hop on over to my beautiful friend, , and check out her home tour!!  Check out the other bloggers below that's participating in the Spring Home Love blog hop!